Our Favourite Destinations Beyond Bali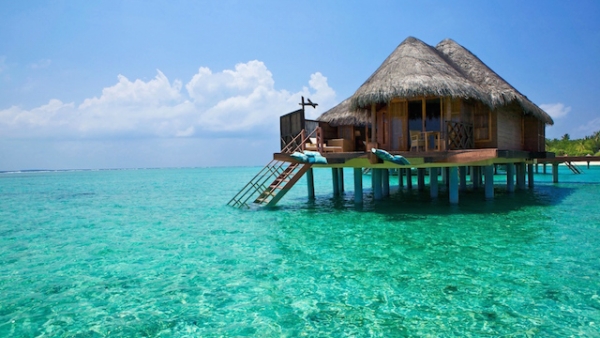 1. Komodo: Home to the Komodo dragon of course, and a rich marine environment for diving, sailing and kayaking. Access is via ferry from Labuan Bajo, Flores, a 90-minute flight from Bali. Spectacular Komodo, its steep hillsides jade in the short wet season, frazzled by the sun and winds to a deep rusty red for most of the year, is the largest island in the national park.
Described by Lonely Planet as, "A succession of eastern peninsulas spread out like so many fingers, fringed in pink sand, thanks to the abundance of red coral offshore". It's a friendly stilted Bugis village that's full of goats, chickens and children. The inhabitants are said to be descendants of convicts exiled to the island in the 19th century by one of the sultans in Sumbawa. A great place to spend your days gazing out to sea.
2. Yogyakarta: An arts, culinary and culture hub in central Java, a one-hour flight from Bali. It's home to Borobodur, a Buddhist temple dating from the eighth century, and a UNESCO World Heritage Site. If Jakarta is Java's financial and industrial powerhouse, Yogyakarta is its soul. Central to the island's artistic and intellectual heritage, Yogyakarta (pronounced 'Jogjakarta' and called Yogya or Jogja for short), is where the Javanese language is at its purest, Java's arts at their brightest and its traditions at their most visible. For a culture infused holiday, this is your destination.
3. Banyuwangi: At the eastern-most end of Java, it can be accessed by ferry from Bali. Sights include stunning volcanic scenery, world-famous surfing at G-Land and the remote Alas Purwo National Park. Being the east-most city on Java, this is where the dawn first rises in the morning throwing its welcoming rays over Java, this lush green but also most densely populated island. Not yet quite popular as a tourist destination, the regency of Banyuwangi, in fact, hides many secret gems, from looming mountains, natural game reserves to rolling surge of waves, that are the dream of surfers all over the world. If you are looking for that perfect wave then this is the holiday destination for you.
The best time to visit Indonesia is in the dry season between April and September. During these months the island offers a sunny climate with low humidity, limited rainfall and cool evenings. A perfect winter escape for the whole family.